Rose is a rose is a rose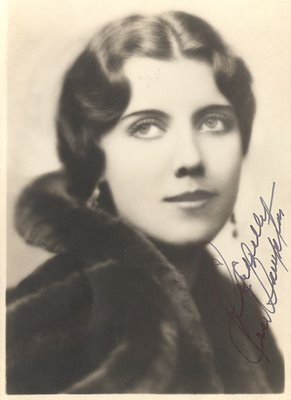 I've been away from the blog for a while. I did want to say a word about the passing of Rose Bampton. There's not much factual that I can add to the
marvelous obituary
by Paul Driscoll on the Met's site, but I might add a few comments.
Bampton is another of those singers who apparently crossed from mezzo to soprano. Gwyneth Jones, Grace Bumbry, Stephanie Friede, Faith Esham, Martha Mödl and Shirley Verrett come immediately to mind. I think it's more common for singers to make the transition from soprano to mezzo, particularly as they enter the final stages of their careers (La Rysanek, Helga Dernesch, Felicity Palmer, Regina Resnik). Of course Christa Ludwig, an exceptional case in more ways than one, mixed and matched mezzo and soprano roles at the height of her career. (For those who do not know her Ariadne, the soprano role she sang least frequently, I highly recommend digging up a copy, either of the
studio
or the live performance, either
complete
or
excerpted
.)
Those singers that make the shift from mezzo to soprano before one's international career is in full swing probably found it easier to maintain career momentum. So often those who make this change are judged harshly, as if they didn't know their voices well enough in the first place. But it is perfectly natural for a full-voiced mezzo with a good top to make this transition. I know a lot of singers who have attempted to switch fachs only to find themselves suddenly considered "unhirable". Ah, the great imaginations of so many company administrators! Don't even get me started on that.
From Bampton's Met debut as Laura in
Gioconda
on November 28, 1932 (an event which coincided with her twenty-third birthday), the brilliance of her upper register was noted. I am too lazy to look up when she made her debut as a soprano (I do know that it was as Sieglinde) but she did so easily and with great success. She is the Leonore on Toscanini's broadcast
Fidelio
and there is a live recording of her
Alceste
from the Met that used to be available in this country on Naxos. One can also find a live recording from Buenos Aires of her
Daphne
with Erich Kleiber. I was delighted to find just now that there is also a recently released
Lebendige Vergangenheit issue
on Preiser records. This issue includes some of the recordings that I have on my
VAI recording of Verdi and Wagner
which is apparently no longer available.
I knew virtually nothing of Bampton's singing until I obtained this last recording. Evidently these recordings were made in the spring and summer of 1940 in New York and Philadelphia. They were released as part of a series of "World's Greatest Operas" with the singers unidentified. When I first heard them, I was quite favorably impressed. It's a well-equalized voice of good size and not a little beauty. In relistening to this recording yesterday I found the Wagner excerpts to be much more successful than the Verdi. One can appreciate her patrician musicianship and her lovely voice, but in many of these recordings, I found something lacking. Driscoll states in his obituary that "her voice, though an instrument of impressive size and quality, lacked the final measure of charisma that marks a great star" and I would probably agree.
There is reprinted in the liner notes a marvelous story. Evidently Bampton was a great admirer of Lotte Lehmann and they shared more than a few roles. When Melchior and Bampton sang Walküre together, Bampton found it hard to completely abandon herself in the highly erotic music of the end of the first act. In Bampton's words, Lehmann once said to her, "'I don't think you know the least thing about love.' I told her, 'Well, I certainly do, but I don't have to go around advertising that.' And she said, 'That's where you make a big mistake. Every experience that you have in life, you've got to use when you sing.' She broke down that barrier for me."
Of the recordings that I have heard, the one that best illustrates Bampton's greater sense of emotional freedom is her
Liebestod
from
Tristan
from those aforementioned 1940 recordings. She doesn't quite match Lehmann's insane ardor, but it is a beautiful performance nonetheless, and very well-sung at that, superior to Lehmann's from that standpoint only.
One amusing aside: I have no idea if this is true or not, but it always made me laugh. Even into old age, Bampton retained almost preternaturally unwrinkled skin. She made a elegant old lady, that's for sure. A friend told me that it was said that she retained her marvelous complexion by going overseas (was it Switzerland) every summer to have chicken blood injections. So whenever I would hear her name, that was what I would think of. In going back over the past few days, I'm happy to say that I'll remember her for more than just the purported injections.
I am looking forward to hearing more of her recordings. And the next post I write, I am absolutely going to introduce at least one of three favorite sopranos I have been meaning to write about for some time now: Florence Quartararo, Rose Ader and Meta Seinemeyer. But now I see that hours have passed since I began writing this and I must fly! (There he goes...)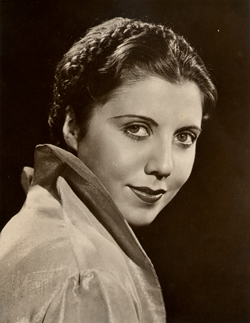 Labels: christa ludwig, lotte lehmann, mezzo to soprano, rose bampton, tristan